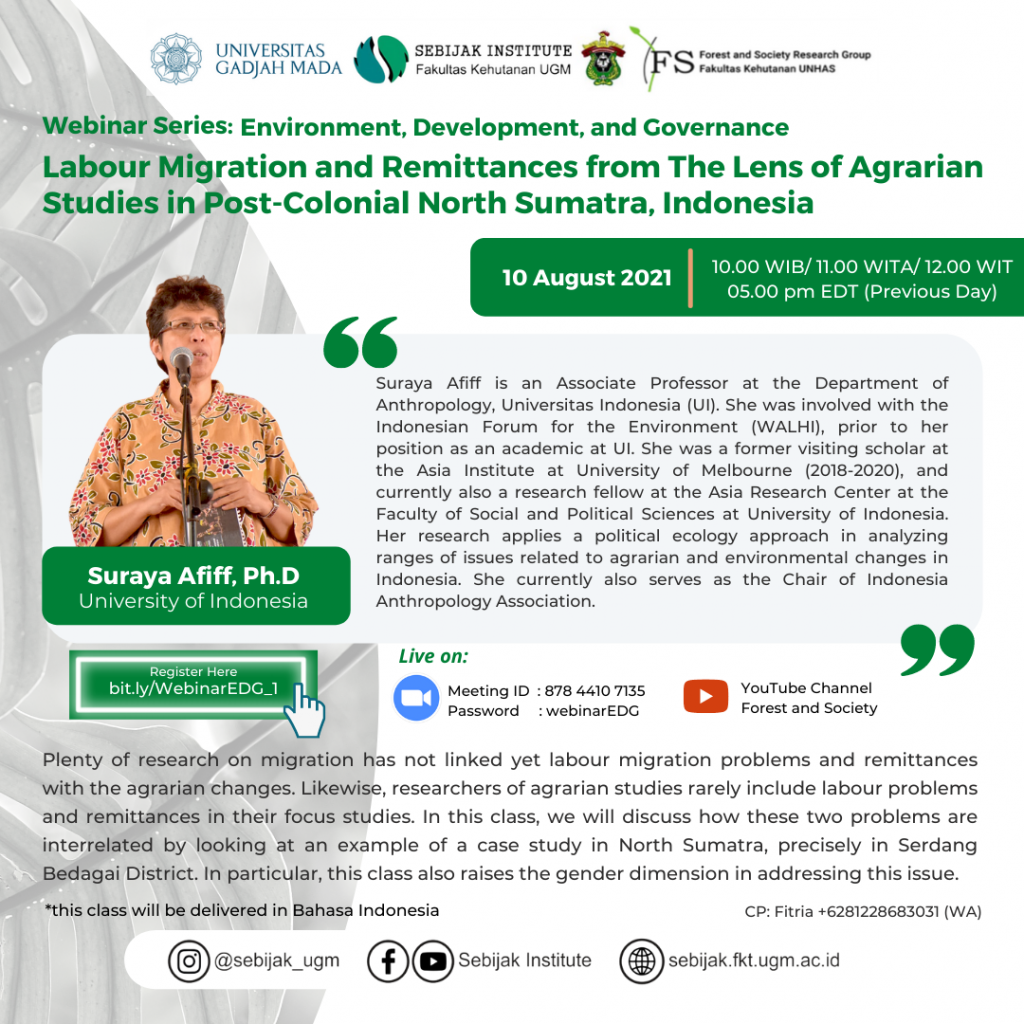 Sebijak Institute (Fakultas Kehutanan UGM) berkolaborasi dengan Forest and Society Research Group (Fakultas Kehutanan UNHAS) menyelenggarakan webinar series: ENVIRONMENT, DEVELOPMENT, AND GOVERNANCE IN INDONESIA (EDG).
Pada pertemuan perdana kali akan membahas "Labour Migration and Remittances from The Lens of Agrarian Studies in Post-Colonial North Sumatra, Indonesia" yang akan disampaikan oleh Suraya Afiff, Ph.D, Associate Professor di Departemen Antropologi, Universitas Indonesia (UI).
Agenda ini akan dilaksanakan pada:
🗓: Selasa, 10 Agustus 2021
⏰: 10.00 WIB/ 11.00 WITA/ 12.00 WIT
📺 Live Streaming Youtube: Forest and Society
Silakan daftar melalui link berikut:
http://bit.ly/WebinarEDG_1!
Narahubung:
Fitria (081228683031/WA)